One of the root causes of many adverse birth outcomes is not well understood, but studies have shown that the environment plays an important role. The environment is a general term which may include nutrition, smoking and alcohol use, social networks, air pollution, and more. A developing fetus, as well as the mother, are both highly susceptible and vulnerable to environmental pollutants. Prolonged and sustained exposure to environmental pollutants can lead to possible birth defects. And can also directly affect childbearing as it may cause miscarriage or pregnancy loss.
Several studies have shown that exposure of pregnant women to ambient air pollution can increase the risk of preterm delivery (PTD), low birth weight (LBW), and other adverse health effects. Also, a cohort study has shown that substantial exposure to air pollution is associated with restricted fetal growth. Radon is a known air pollutant. It is tasteless, odorless, and colorless gas. As a byproduct of the natural decay of radium, it still emits radiation which in substantial amount can cause radiation-related birth defects and miscarriage. Radon is common at homes located in regions with a high concentration of radium or thorium per square foot. Most pregnant women and children spend most of their time indoors. This increases their exposure to radon gas. The consequences of exposure to environmental hazards at home such as radon range from negligible to severe. It can even be fatal to the unborn child in a certain concentration.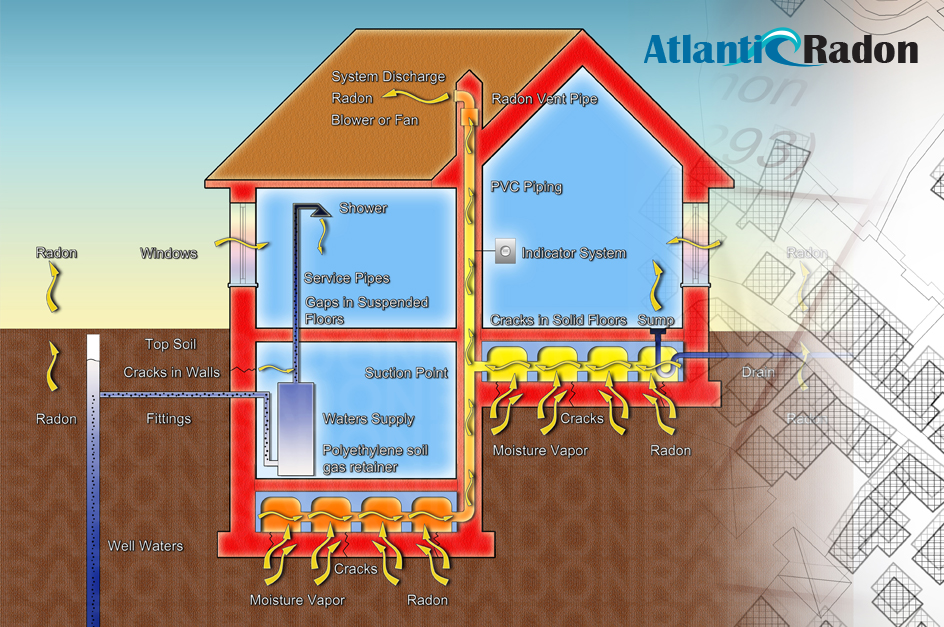 Radon is usually trapped beneath our homes. It finds its way to our living spaces through cracks or holes in our house basement flooring or foundation. The level of radon at home increases as you get nearer the ground. It is advised to promote better air circulation in enclosed spaces by opening windows or doors. Prevent the health risk of radon through radon mitigation which starts with radon testing by a professional radon inspector. Getting a radon inspector to check your radon level at home is necessary. Radon testing can be done quarterly or as needed based on the recommendation of your trusted radon professional.
Regular radon testing and radon mitigation by professional radon inspectors are needed especially in areas with a high concentration of uranium, thorium, and radium. At Atlantic Radon, we provide quality radon testing and radon mitigation services. Keep your family safe from Radon. You can schedule a radon testing in Annapolis, Columbia, Crofton, Ellicott City, Gaithersburg, and Severna Park, MD with us. It is important to make sure your home is safe from radon. To learn more about radon testing in Annapolis, Columbia, Crofton, Ellicott City, Gaithersburg, New Market, Severna Park, and Urbana, MD fill out our contact form today.