Lung cancer has become far more prevalent since the 1900s. Today, it is the leading cause of preventable death in the United States. It even tops heart disease as the leading cause of smoking-related mortality. Although the prevalence of lung cancer to men is second only to that of prostate cancer and breast cancer in women, the mental and physical agony it caused is undeniable. The increase in cases of lung cancer could be the result of increased exposure to pollution and an unhealthy lifestyle. The top cause of lung cancer is smoking which accounts for 90% of lung cancer cases followed by radon in the United States.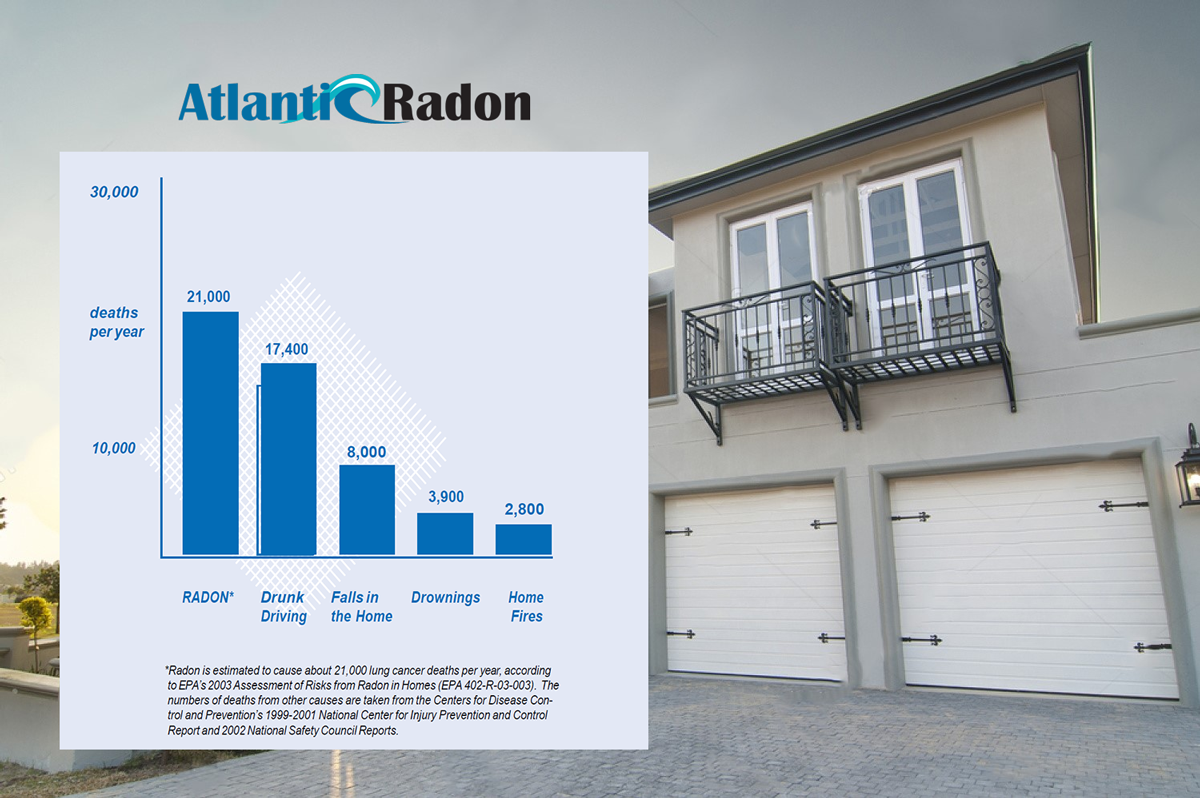 About 85% of lung cancer cases are accounted for non–small cell lung cancer (NSCLC). A person with NSCLC requires a complete diagnostic test to evaluate the severity and extent of the disease. It is often undetected with no symptoms until the disease is well severe and in advance stage. Some sign and symptoms of NSCLC may include:
Cough
Chest pain
Shortness of breath
Coughing up blood
Wheezing
Hoarseness
Recurring infections such as bronchitis and pneumonia
Weight loss and loss of appetite
Fatigue
One of the risk factors for lung cancer is radon exposure. Radon is a tasteless, odorless, and colorless gas that comes from the decay of uranium, radium, or thorium. Sustained exposure to radon gas is a well-known risk factor for lung cancer in uranium miners. About 2% to 3% of NSCLC lung cancers annually are estimated to be associated by sustained exposure to radon. The US National Research Council's report of the Sixth Committee on Biological Effects of Ionizing Radiation reported that radon exposure may cause 2100 new lung cancers annually and contributes to lung cancer possible cause in approximately 9100 persons who actively smoke.
Radon cannot be eliminated. Its concentration can only be lessened to an unacceptable range. Radon concentration is higher in regions with a high amount of uranium, radium, or thorium in their soil. Radon level also increases throughout winter because of restricted airflow due to close windows.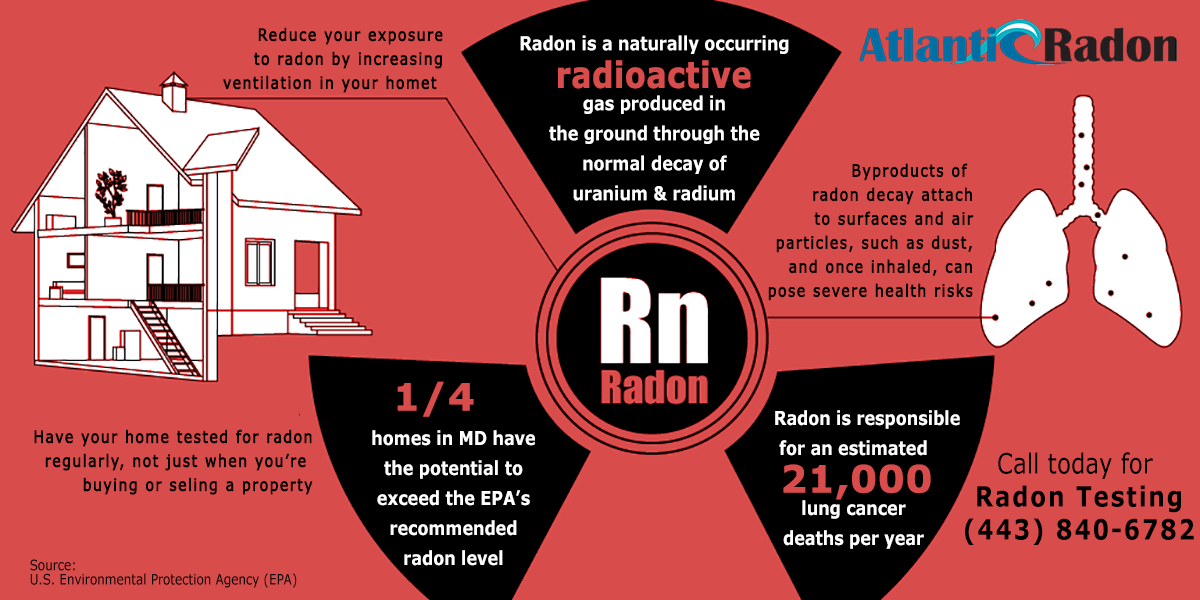 Regular radon testing and radon mitigation by professional radon inspectors are needed especially in areas with a high concentration of uranium, thorium, and radium. At Atlantic Radon, we provide quality radon testing and radon mitigation services. Keep your family safe from Radon. You can schedule a radon testing in Annapolis, Columbia, Crofton, Ellicott City, Gaithersburg, and Severna Park, MD with us. It is important to make sure your home is safe from radon. To learn more about radon testing in Annapolis, Columbia, Crofton, Ellicott City, Gaithersburg, New Market, Severna Park, and Urbana, MD fill out our contact form today.