Radon Mitigation & Radon Testing
Howard County, MD and Surrounding Areas
Radon Mitigation & Radon Testing
Get a custom estimate by one of our professional certified radon experts.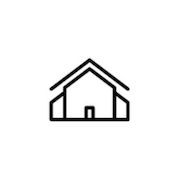 If you have your home tested and our technicians find that there are high concentrations of radon gas present, there are a variety of solutions that we can help you implement to fix the problem.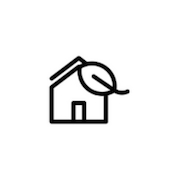 While you may not know it, radon is a dangerous, cancer-causing, radioactive gas that could be lurking in your home. The scary thing about radon is that you can't see, taste, or smell it, even when it's present at higher concentrations.
Protect your family's health
We believe that radon mitigation is a service, and that it's more than installing a system of pipes and a radon fan. We provide a radon mitigation service that values your need for a system that protects your family's health. Let us help you take care of your family by installing clean, good-looking radon mitigation systems.
certified radon technicians
We have the experience necessary to overcome any radon gas problem. We stand head and shoulders above the rest in quality and customer satisfaction. Our National Radon Proficiency Program certified radon technicians are the best at what they do. We truly care about our customer's health and the value of their homes and buildings.
Performance warranty
We train every radon system installer so that you can be certain that the technician has the experience necessary to design the best radon mitigation system. Our system designs are backed by our performance warranty or phased scope of work. We strive to provide the very best radon mitigation service possible.
What is Radon?
Radon forms naturally as a result of the decay of radioactive elements like uranium. This radioactive, odorless gas is present in soil and rocks. It can get indoors via air and water.
 Continuous exposure to radon puts you and your family at risk of inhaling radon progeny, a product of radon breakdown. It could attach to small particles and dust, making it easy to inhale. The radiation from the exposure could cause damage to your DNA.
What is a Radon-Resistant Home?
A radon-resistant home ensures that you and your family won't have to worry about radon exposure. Atlantic Real Estate Services offers a system that includes all essential elements of mitigating radon. You can be confident that every aspect of your home will be checked and protected from the harmful effects of radon.
Sealing and Caulking — openings in the foundation floor must be sealed to prevent gas entry from the soil.
Gas-Permeable Layer — if your home has slab-on-grade foundation or casement, a gas-permeable layer keeps the gas underneath the property and allows it to move freely. Properties with crawlspace foundations don't need this layer.
Junction Box — often placed in the attic, this electric box makes it easier to install vent fans.
Plastic Sheeting — this is place over the gas-permeable layer to ensure that soil gas won't enter your home. You can also put plastic sheeting on your crawlspace.
Vent Pipe — a vent pipe safely gets radon gas out of your home. It runs from the gas-permeable layer through the roof.
Why Should You Check for Radon?
There is no other way to find out if your home has high levels of radon but to test it. Radon testing and remediation are essential, especially if the property has never been checked. Furthermore, you should test for radon if you're selling or buying a new property.
Any home can have an undetected radon problem — Old and new residential properties are at risk of radon exposure.
Your Health is at Stake — Exposure to radon and inhaling air with radon increases your risk of developing lung cancer. It's estimated that about 21,000 lung cancer cases are related to radon exposure.
Experts recommend it — The United States Environmental Protection Agency recommends assessing residential properties for the presence of this harmful gas in indoor air. If you're buying a new property, it's best to ask the seller of their test results. If you're selling, make sure to provide all necessary information pertaining to testing and your radon mitigation system to your buyers.
How to Check for Radon?
Short-term or long-term testing could be done to your home, depending on your needs. We could use passive and active devices in testing the levels of radon in your home.
Radon and Environmental Testing
A short-term test often runs between 2 and 90 days, depending on the type of testing device that your radon inspector will use. A long-term test would last for more than 90 days.
Between the two types of tests, the long-term test will be the one to show the property's average annual radon level. It could also help confirm any results from short-term tests. 
What to Do if Radon Levels in Your Home is High?
Should the results show high levels of radon in the property, take immediate action to fix the problem. If you've owned the house a while, it means you've been exposed to harmful gas for a long time. Your risk of lung cancer increases for every moment that you let pass.
Radon Mitigation
Radon mitigation is the process of reducing levels of the harmful gas in your property. Protect your family's health by choosing certified radon technicians like Atlantic Real Estate Services to do the work for you. We provide a performance warranty to ensure that you're getting the best radon mitigation system available.
Remember, when it comes to your family's health, you shouldn't take any risks.
Keep your home safe and your family healthy through a reliable radon mitigation system. Here at Atlantic Real Estate Services, we've made mitigating radon our business. We're a team of certified radon inspectors and have years of experience in home inspection.
Open Hours
9am - 5pm Everyday
Get a custom Radon Mitigation and/or Radon Testing estimate by one of our professional certified experts.