According to the World Health Organization (WHO), about 3.8 million people die every year due to illnesses associated with indoor air pollution.
These deaths include those from
lung cancer, pneumonia, Chronic Obstructive Pulmonary Disease (COPD), stroke, and ischemic heart disease.
Indoor air pollutants don't just affect your lungs. They could also impair your immune system, making you more prone to other types of illnesses.
As you and your family spend a considerable amount of time at home, it's crucial to ensure that you're breathing in clean, safe air. Here are tips to improve air quality at home.
Have Your Home Undergo Radon Testing
Radon is a tasteless, colorless, and odorless gas that can easily be inhaled. When they attach into the lining of your lungs and break down, they emit radiation that could damage your cells.
To keep your family safe from the harmful effects of radon, schedule a radon testing with an experienced and trusted contractor. A reliable contractor could test your home for radon level and provide the best solutions for radon mitigation should your house in Annapolis need it.
Clean Your House Frequently
Dust and small particulates could carry harmful pathogens. Make it a habit to clean your home as frequently as you can.
Vacuum rugs or carpets once or twice a week. Clean or change your drapes and beddings at least once a week — especially if you have pets. Avoid clutter in your home, as it can easily trap dust.
Change Air Filters and Clean Ducts Regularly
Air filters prevent airborne irritants and dust from recirculating indoors. Decide on a schedule for cleaning your ducts and changing your filters. Because it's easy to forget about air filters, it's best to set a reminder on your phone so you won't miss it.
Schedule Radon Mitigation if Radon level is 4 pCi/L or Higher
The US Environmental Protection Agency says indoor radon level shouldn't be higher than 4 pCi/L. However, even homes with radon levels lower than 4 pCi/L could still pose some risks.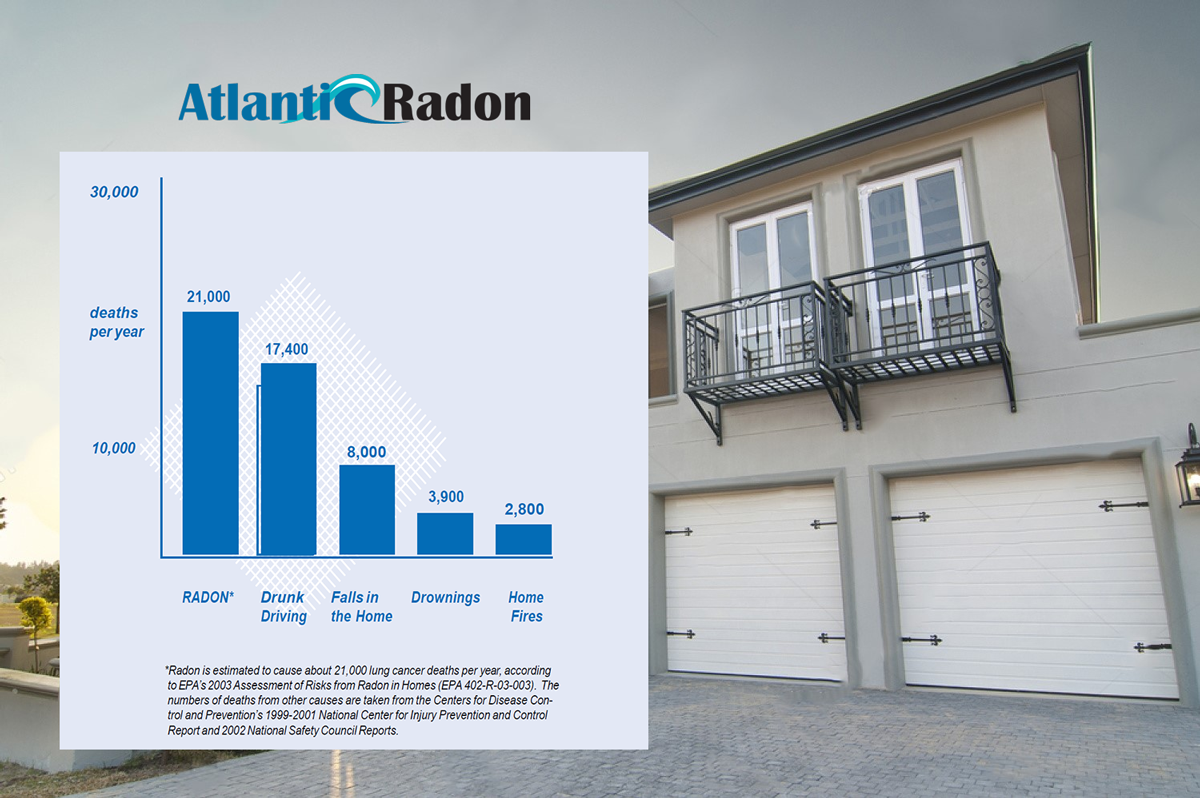 It is better to err on the side of caution and consider radon mitigation in Annapolis after you've had your home tested for the gas. Talk to a radon expert about the best mitigation system that suits your property.
Reducing your home's radon level doesn't have to be a complicated task. Working with the right professionals could help you improve your home's air quality successfully.
For radon testing and radon mitigation in Annapolis and Severna Park, get in touch with Atlantic Radon using our contact us page.